The Context
Castelli is one of the largest gardening and outdoor furniture companies on the French Riviera. With an existence of over twenty years, the size and location of the store gives it a wide visibility and a monopoly on the market.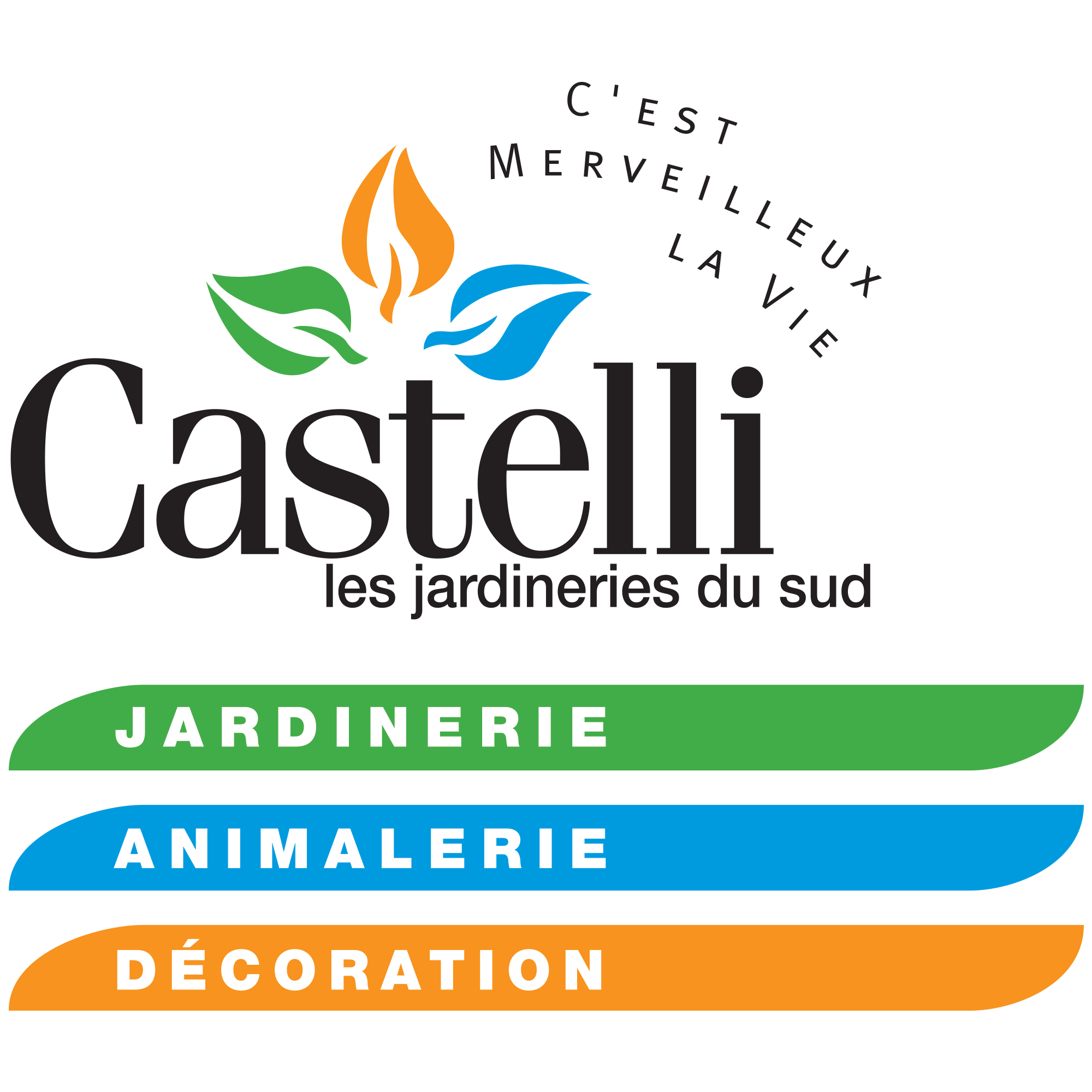 The Mission
As their logo gets older, it is time to refresh it and give a new look to their image, to raise the standards to meet the ambitions of the new direction.
Sobriety and elegance are the order of the day.

I first started by removing the catch "C'est Merveilleux la vie" (It's Wonderful Life) because it seemed obsolete and useless.
The activity sectors "gardening – pet shop – decoration" have nothing to do in this logo and will find their place in the different media of communication.
To bring more delicacy, I decided to remove the three colors and change them to a shades of green, while keeping the three sheets to remind the industry and keep an identity symbol already present.
During this mission, I realized all the communication media print.
Logo, monthly catalog, 4×3 panels and bus shelters, press announcement, business card and customer cards, mailing, flyers, invitations, roll up …
Realized within the agency What's Up Communication.